NEWS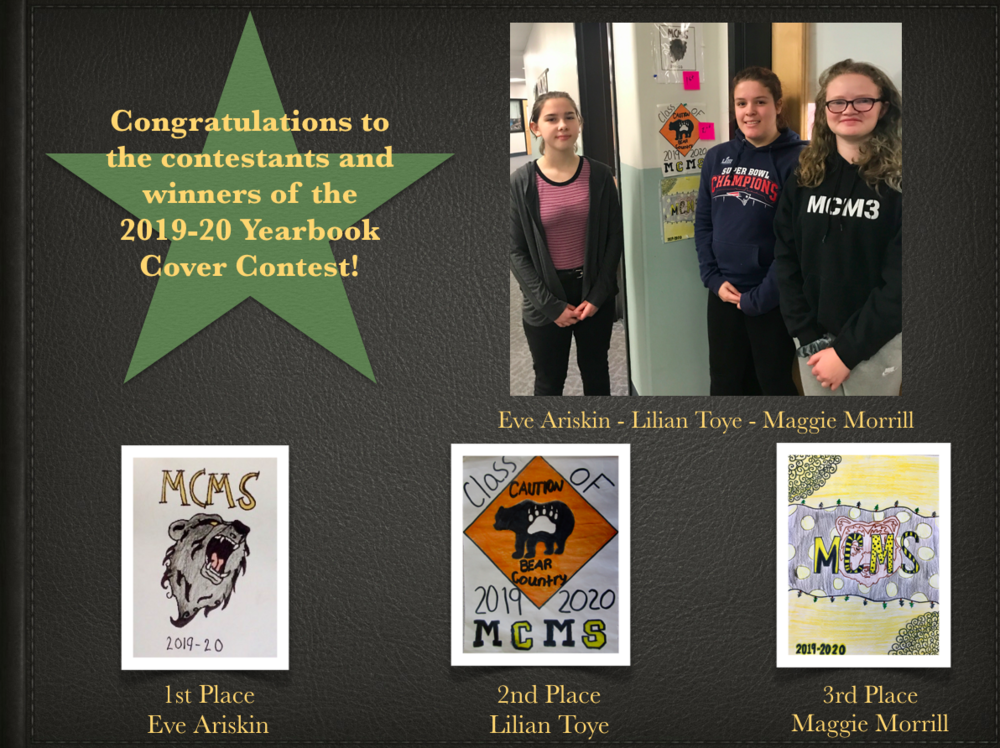 7th grader Eve Ariskin won this year's yearbook cover competition- great job to Eve! Also, we had two wonderful runner ups: Lillian Toye (2nd place) and Maggie Morrill (3rd place).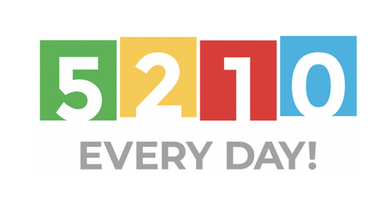 Congratulations to Kristen Levesque, principal at Maranacook Community Middle School! Kristen secured a MEF grant to support a walking program in the school. During the time before school starts in...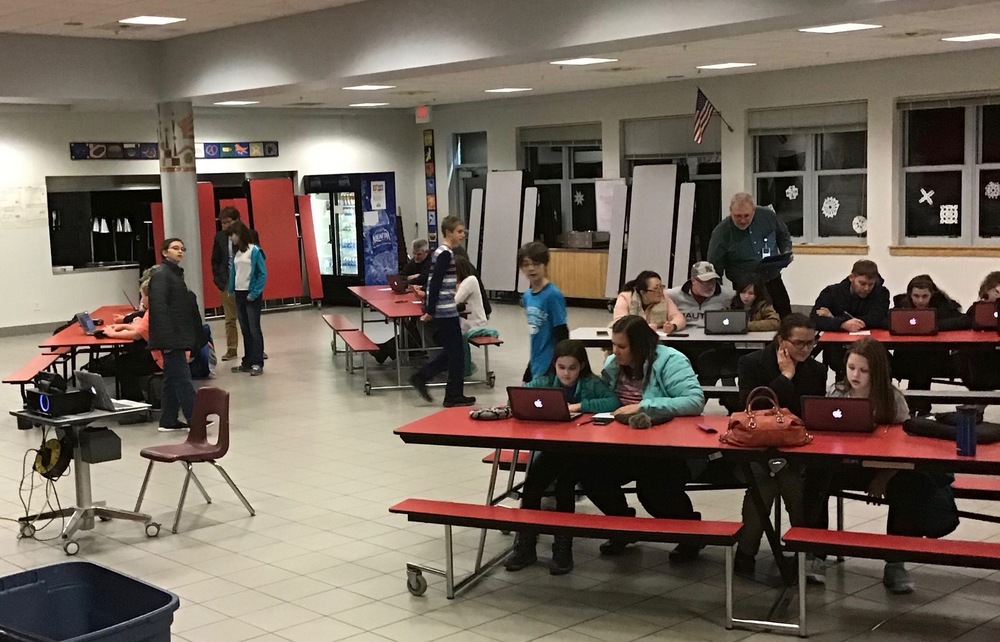 On Dec 12 the Middle School iTeam hosted a Family Night of Code for 4th & 5th graders in our district. The families attending had a fun time playing and learning about coding with materials from...
SEE ALL NEWS
LIVE FEED

Reminder, Thursday, December 5th is an Early Release Day. There are no PreK classes.
11 days ago |
Maranacook Area Schools

The middle school music department is anxious to perform their winter concert for the community. With weather as it is, and in an effort to keep everyone safe, we would like to extend an invitation to the community to attend the performance on Monday, December 9th, at 7pm, our snow date. Hopefully weather will cooperate. In the meantime we hope you will join us at the annual tree-lighting ceremony this Friday at 6:00pm at the Readfield public library. There will be a small performance featuring the middle school chamber choir before we light the tree. We also hope you may join us for cookies, hot chocolate and a visit with Santa before he makes his way to the North Pole. Thank you all for your patience and happy holidays!
12 days ago |
Kristen Levesque

ALL after school activities at the high school AND middle school are cancelled today due to the possibility of icy roads.
27 days ago |
Maranacook Area Schools

SEE ALL POSTS
Events